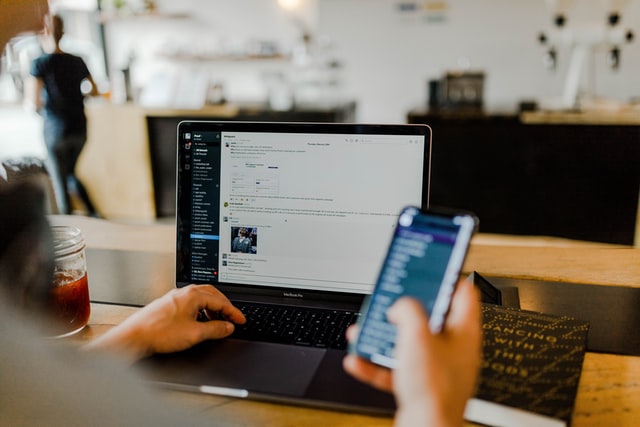 Email Services
Whether you're just getting started, growing, or looking for something to make your life easier — we have a portfolio of hosted email solutions for you.
Option 1:
Business Email Address
Are you just getting started and want to represent your business with a customized email address and your own domain name? Our professional email packages offer everything you need to boost your brand and to make it easier for your customers to remember you:
Email address and domain that matches your business name
Additional email addresses for different parts of your business
Multiple mailboxes included
Convenient storage
Option 2:
Microsoft Exchange
Looking for an email solution that ensures your company can remain professional as you continue to grow? By combining maximum productivity with maximum availability, our hosted Exchange solution allows you to take the reins and drive your business forward, while we take care of server maintenance and security for you:
The world's leading email and calendar solution
Secure hosting from a single source
Round-the-clock mobile access
Option 3:
Microsoft Office 365
Are you looking for something to make your working life easier? Combining powerful email hosting and the latest versions of your favorite Office apps on any device, Microsoft Office 365 is the ideal productivity suite to help run your business:
Industry-standard for business email
Manage your emails, appointments, and tasks with Outlook
Email encryption
Powerful tools like Excel and PowerPoint
IMAP
LiveTechON's email hosting portfolio includes full IMAP (Internet Message Access Protocol) support and webmail access so you can easily retrieve your email wherever you are. Email hosting with IMAP allows you to synchronize your email across different devices, and safely stores all your communication on our secure servers.
Ad-free
Unlike free email providers, which are financed by selling advertising space that crowds your user interface, LiveTechON email hosting plans are completely ad-free. Email hosting for your small business or personal project helps keep your email clutter-free, providing you and your employees with an easy and professional email experience.
Spam filter and virus protection
Our email hosting plans come with an efficient spam filter and an additional virus scanner is available. You can also create blacklists and whitelists to customize your spam protection. Our security systems are always up to date and react immediately to security threats, providing robust email virus protection in accordance with the highest security standards.
Email migration
For a smooth transition to your new email, you can arrange for all messages sent to your old address to be forwarded to your new business email address. You can do this if you decide to change your email address again at a later date as well.
Custom domain email hosting
Email hosting with LiveTechON allows you to not only choose your own email name but also your own domain name. LiveTechON has streamlined the process of crafting a personalized email address and made it as easy as possible for you to set up and use.
Web and email hosting
LiveTechON's email hosting service lets you create your own email domain, helping you to craft a professional appearance and stand out from the crowd. Our web hosting with email packages lets you use one consistent domain for your email and website, enhancing your personal branding or your corporate identity.